Judi Dench, Josh Gad Cast in Kenneth Branagh's 'Artemis Fowl'
Academy Award winner Judi Dench and Josh Gad have joined the cast of the live-action adaptation of "Artemis Fowl," which will be directed by Kenneth Branagh and produced by Branagh and Judy Hofflund, Disney announced Wednesday.
Following an extensive search, Branagh selected Irish actor Ferdia Shaw, who will make his onscreen debut in the title role. Casting director Lucy Bevan saw over 1,200 candidates for the part.
Coming from a long line of criminal masterminds, 12-year-old genius Artemis Fowl finds himself in a battle against a powerful, hidden race of fairies who may be behind his father's disappearance.
Also Read: Disney's Hall of Presidents Unveils Trump and It's... Uhhhh
Dench will play Commander Root and Gad has signed on for the role of Mulch Diggums, a kleptomaniacal dwarf who works for the fairies–and himself.
Lara McDonnell ("The Delinquent Season," "Love, Rosie," "The Walk Invisible") has been cast as Captain Holly Short. Nonso Anozie ("Cinderella," "The Grey," "Ender's Game") will play Butler, Artemis Fowl's formidable bodyguard.
Based on the bestselling book series by Eoin Colfer and with a screenplay by award-winning playwright Conor McPherson, "Artemis Fowl" is slated for release in U.S. theaters on Aug. 9, 2019.
Production will begin early next year in the U.K.
13 Live-Action Disney Movies in the Works Based on Animated Classics After 'Beauty and the Beast' (Photos)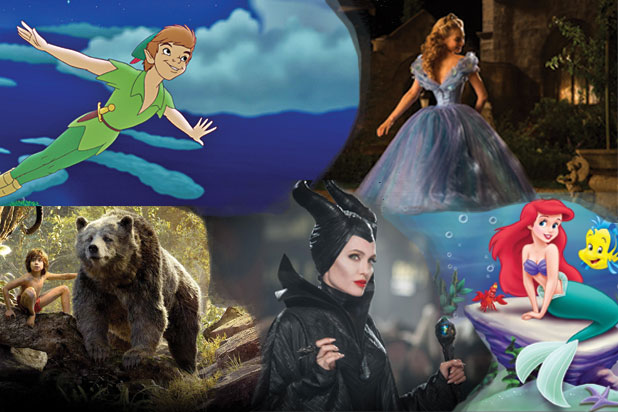 Disney will be pumping out live-action versions of its animated classics for a long time to come. Here's a list of titles in the works, including the release date of the original.
Beauty and the Beast (1991)The new wave of live-action reboots kicked off in March 2017 with this gem, starring Emma Watson, Dan Stevens, Luke Evans, Josh Gad and voices such as Emma Thompson.
Disney
The Lion King (1994)Director Jon Favreau transplanted to Disney after proving himself a major player with Marvel's "Iron Man." Then Favreau knocked "The Jungle Book" out of the park in spring 2016.
Getty / Disney
MaleficentAdapted from 1959's "Sleeping Beauty," the movie helped energize Angelina Jolie's career and introduced an entire generation to the tale's terrifying villain. A sequel is in the works.
Disney
Aladdin (1992)This whimsical and critically acclaimed journey catapulted Robin Williams into four-quadrant comedy stardom thanks to his take on the genie in Aladdin's lamp. Now the colorful and gritty director Guy Ritchie will try his hand at a reboot.
Disney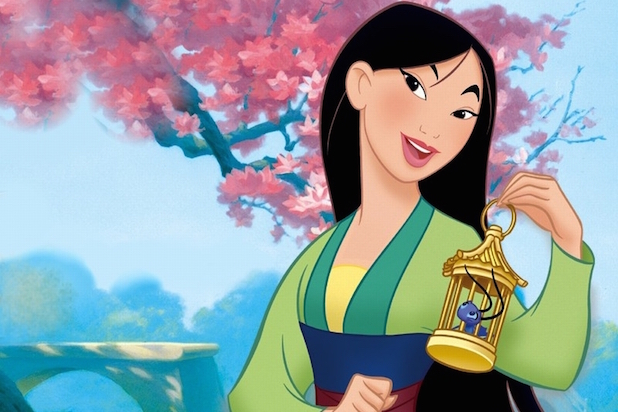 Mulan (1998)This is a particularly anticipated title, already slated for release on November 2, 2018. The title character has not yet been cast (and there's plenty of controversy about that). It has a script by Elizabeth Martin and Lauren Hynek.
Disney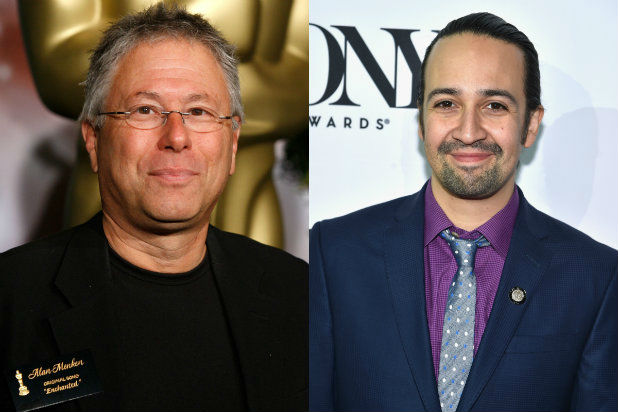 The Little Mermaid (1985)"Mermaid" is arguably one of the most popular and profitable movies in Disney's vault. The live version has already drafted songwriter Alan Menken and "Hamilton" superstar Lin-Manuel Miranda.
Getty Images
CruellaExtracted from the famous villainess of 1961's "One Hundred and One Dalmatians," this origin story of a woman who declares open season on purebred puppies-- Cruella DeVil -- is set to star Emma Stone. The reigning live-action Cruella is Glenn Close, who herself starred in two live-action adaptations.
Getty Images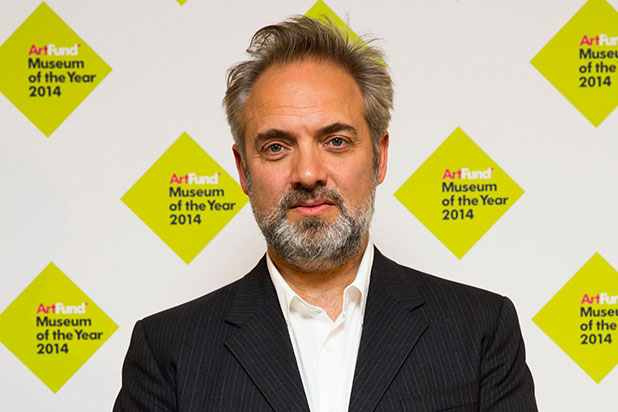 James and the Giant Peach (1996)In one of the more interesting adaptations, this beloved Roald Dahl book became a quirky claymation hit for Disney in 1996 with director Henry Selick. Now, heavy dramatist director Sam Mendes will take a stab at the story.
Getty Images
Rose RedThis one is trippy (no pun over producer Tripp Vinson), but promising creatively. In the German fairy tale, Rose Red is Snow White's sister. Disney and Vinson are collaborating on introducing the world to the sibling of the famous apple-loving princess. Disney released the original "Snow White" in 1937.
Disney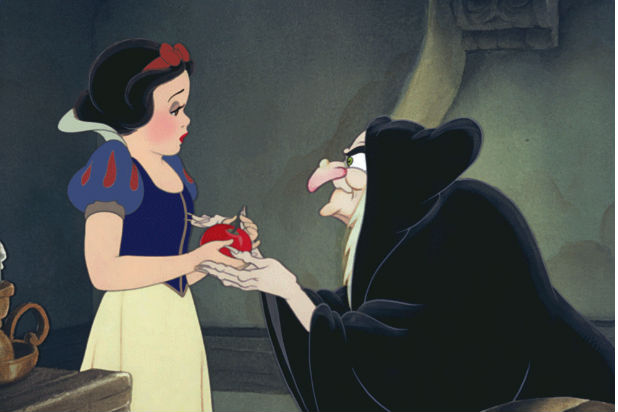 Snow White (1937)Forget her sister -- the original baddest chick in the Disney animated kingdom is coming back for her own standalone film. It was announced at the end of October 2016.
Disney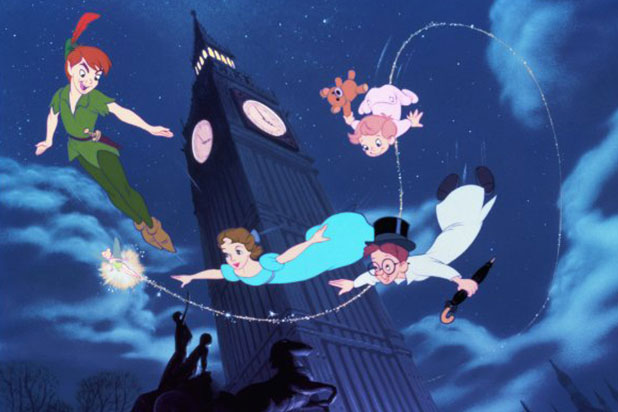 Peter PanNeverland will get a practical set if Disney has its way updating the 1953 animated film.
Disney
The Jungle Book 2This is a no-brainer follow-up to Favreau's hit from spring 2006, based on the animated classic released in 1967.
Disney
Dumbo (1941)In another promising but visually daunting prospect, Tim Burton is developing "Dumbo," about the gentle (and a tad neurotic) performing elephant.
Getty Images
Oliver TwistWhile Disney never formally made a direct animated take on Charles Dickens' beloved orphan, they did release the adorable 1988 "Oliver and Company," inspired by Dickens' tale but told with animals. They also made a small-screen live-action version in 1997 with Richard Dreyfuss.
Getty Images Previous Slide Next Slide 1 of 15
The studio is raiding its vault to remake classics including "Mulan" and "The Lion King"
Disney will be pumping out live-action versions of its animated classics for a long time to come. Here's a list of titles in the works, including the release date of the original.
Read More